Yukino Okami
!! Commissions Open !!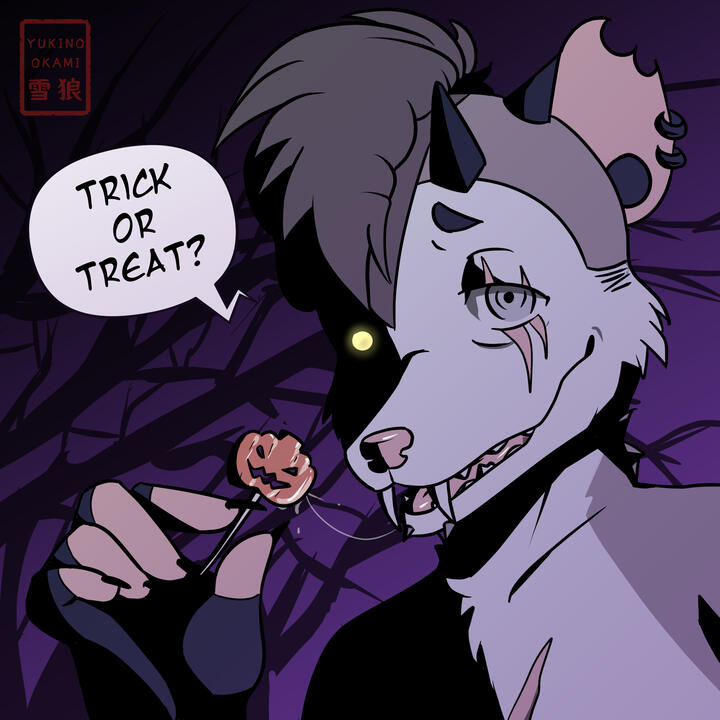 Commission Prices
Headshot / Bust
| Level of Detail | USD | BRL |
| --- | --- | --- |
| Lineart | 10 | 20 |
| Base Color | 15 | 30 |
| Full Color | 20 | 40 |
Half Body
| Level of Detail | USD | BRL |
| --- | --- | --- |
| Lineart | 25 | 50 |
| Base Color | 30 | 60 |
| Full Color | 35 | 70 |
Full body
| Level of Detail | USD | BRL |
| --- | --- | --- |
| Lineart | 40 | 80 |
| Base Color | 45 | 90 |
| Full Color | 50 | 100 |
Chibi/SD
| Level of Detail | USD | BRL |
| --- | --- | --- |
| Base Color | 5 | 10 |
| Full Color | 10 | 20 |
extras:
Extra Character: +75% each

NSFW (+18): +5 USD / + 10 BRL

Background: +10 USD / + 20 BRL
Terms of service
Welcome and thanks for considering commissioning me!

There are a few things I would like you to know before we start

And by commissioning me you agree to these terms
Things I do:
Anthro / Furry

Human / Humanoid

Feral (Animals of any species)

Kemono

MLP (My Little Pony)

Fan Art

NSFW
Things I DON'T do:
Realism

Anything racist / LGBTQIA+phobic

Anything disrespectfull/offensive to any minorities or anyone in particular

NSFW of feral characters

NSFW of underage characters

Non consensual NSFW
---
Regarding NSFW:

Any kink not listed on "things I DON'T do" is welcome. I will not kinkshame and I can be discreet about it if you ask me to.

(You can message me for examples)

BUT:
You have to be +18 yo

Must provide proof of age

I charge a little extra for NSFW pieces (It is listed on my prices tab)
---
Regarding payment:
You will send me payment in full only after I send you a sketch.
I cannot stress this enough:
Do not send me payment before I show you at least a sketch of your commission.
This is not only for commissioneers safety but also for my personal organization.

Also, I will not keep working on your commission until I get the payment.
Forms of Payment:
PayPal

PicPay (BR only)

Nubank (BR only)

Bank Transfer (BR only)
If I don't get payment for the commission one month after showing you a sketch, I reserve the rights to recycle the sketch.
(I will not use your character but rather turn the drawing into something else)
---
Regarding time of completion and wait lists:
Each piece usually takes around 1-4 working days to get done. (1-7 if complex)

The time is counted AFTER I recieve payment and get your approval on each step of the process.

I don't work on saturdays. That is my day off.

I usually have a waiting list but I will tell you how many people are waiting for commissions and when it is your turn. You don't have to pay to get in line and you don't have to pay for your commission before I start it.

If you see me posting something that is not your commission, know that I often take time to practice or study between commissions

Or I have already started on another one as sometimes I multitask doing more than one piece while I wait for a client's approval on something. (None of these two cases mean I will delay on what you bought)
---
Regarding your rights (and mine too):
You will be asked for approval on each step (sketch, lineart, base colors and lights/shadows - according on what you bought).

You can ask for small changes on each step but the sooner, the better.

You can remind me if I forget any detail of your character design and I will correct it.

However, if it is not my mistake and you ask for too much changes (lets say 10+) and/or major changes (like changing the whole character of pose after I'm past lineart) I reserve the right to ask for extra payment.

Every piece comes with basic background. I only charge extra for complex backgrounds.

You can ask for transparent background if you wish.

You can ask me to not post or show your art anywhere or somewhere specific. But you have to tell me beforehand.

You can ask me to wait until a certain date to post your art.

You can print my art for yourself or for the person you bought it to.

You cannot resell my art.

You cannot edit my art.

You cannot trace it.

You cannot monetize on it in any way.

You cannot remove/crop my signature/stamp.

If you need a cropped version of what you bought please ask me so I can send you with the signature/stamp.

I will not work or answer messages on Saturdays.

If I get sick or have any kind of other issues that may delay the delivery of your commission, I'll let you know.

If you don't tell me you don't want your art posted anywhere (or somewhere specific) I'll be posting it and/or using it as example of my work.

I will credit you for the character by the name or link you want me to refer to you.